New Antenna Controller RCU-06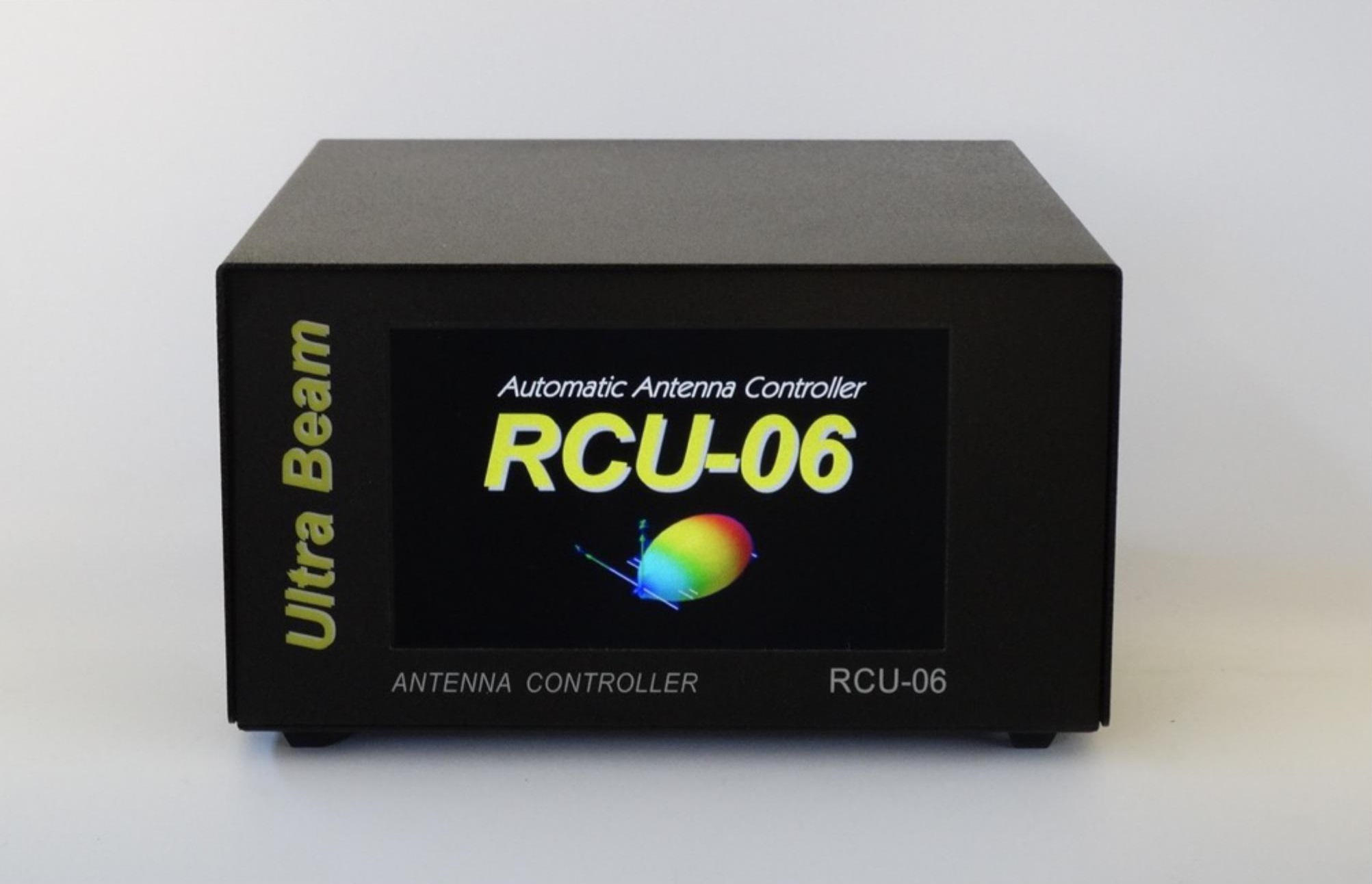 RCU-06 is the new antenna controller designed and built by UltraBeam to celebrate the first 10 years. A modern device that integrates 100% with the most modern radio stations and in agreement with the most common demands made in recent years by OM worldwide.
Hardware and the new RCU-06 software have been completely redesigned to provide a beautiful device, advanced and easy to use.
Software engineers have worked in particular to the improvement and development of new functions as well as to create a truly intuitive graphical user interface.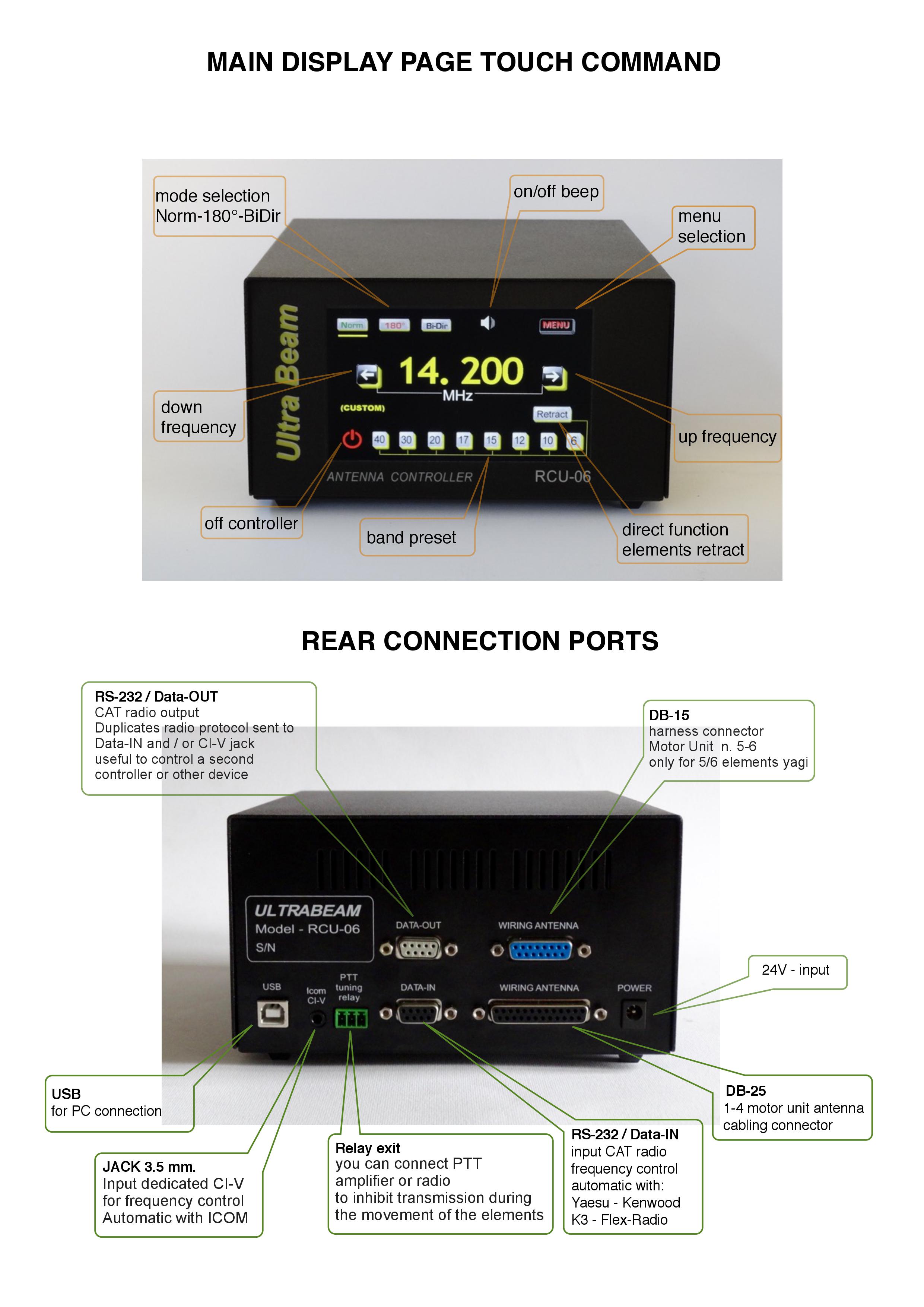 The front panel shows a new 5" touch screen color display which replaces definitely the obsolete alphanumeric and eliminates virtually all mechanical buttons that always oblige software developers to create multi-function keys just like it happens on radio and in many devices.
In the new RCU-06 each function has dedicated touch controls with immediate reading, it can be also used without consulting the manual by automatically displaying information and instructions techniques inherent to the most important functions when required.
No more keys - including the Power button - simply touch the screen to turn on the controller. Designed for the future it offers limitless possibilities for software development, the benefit of a completely touch screen controll in which to add a new function will be sufficient to implement the graphic command and to update the software of your unit.
The new RCU-06 is able to manage YAGI antennas with up to eight elements, so it is suitable for all models currently produced by UltraBeam.
Connectivity also has undergone major improvements, the rear panel is now offering new ports as standard on all controllers regardless of the antenna model (no more optional).
RCU-06 will permanently replace the previous UltraBeam controller. All antennas ordered will be supplied with the new RCU-06 controller.